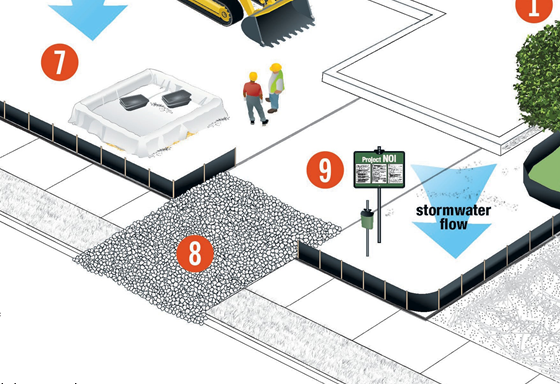 What is Track-out?
Dirt, mud or other debris adhering to the exterior of a vehicle leaving an unpaved road
that is tracked onto a paved public roadway.
What is Track-out Rock?
Rock that is angular in shape in a size range of 3″ to 6″. It is used to stabilize construction site
entrances and exits to minimize the amount of sediment leaving the area as mud and sediment
attach to vehicles. It is placed at a controlled exit about 50 feet long and 10 feet wide and 6″ to 12″ thick.
Maintenance includes using a loader to scarify the sediment laden rock to "fluff" it up
causing the fines to settle to the bottom. It may also be necessary to occasionally add rock
to the track out path.